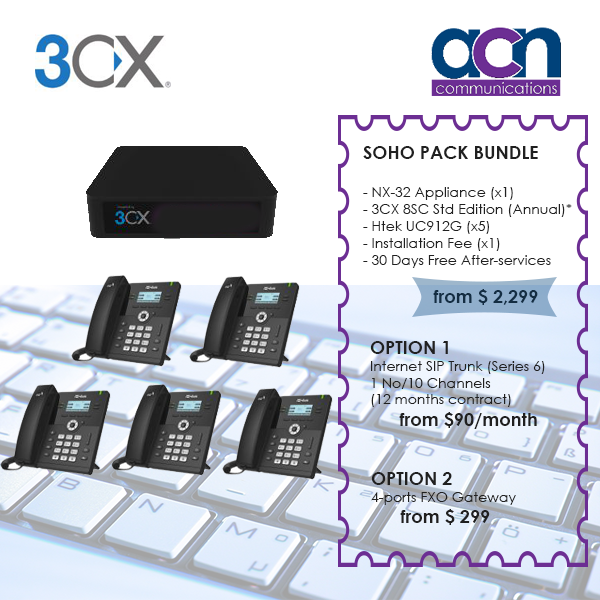 Ideally for SOHO and SME setup with 10 to 20 extensions
Option to subscribe Internet SIP trunk or connect to existing Singtel DEL phone lines using FXO gateway
Users or extensions can use physical IP phones or 3CX softphone on the desktop
For mobility users, download 3CX softphone for mobile available for iOS & android devices
Call us (65) 6702 2450 or email: [email protected] to find out more…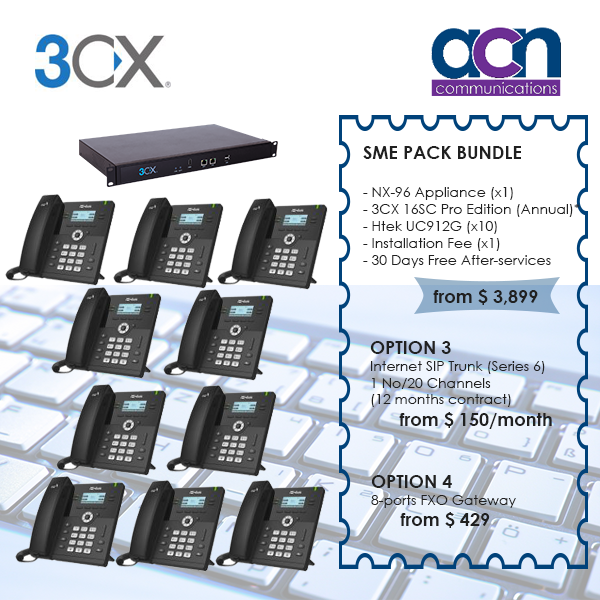 Ideally for SME or Enterprise environment that demands more, including call recordings or customisation, CRM Integration and more
Option to subscribe Internet SIP trunk, telco SIP Trunk or ISDN lines or connect to existing Singtel DEL phone lines using FXO gateway
Users or extensions can use physical IP phones or 3CX softphone on the desktop
For mobility users, download 3CX softphone for mobile available for iOS & android devices
Call us (65) 6702 2450 or email: [email protected] to find out more…
Call Center Customisation
MR.VoIP Universal Tools are add-ons or plugins for 3CX VOIP solutions, especially call centers agents with unique working environment, shift works required to maintain accuracy and service quality. MR.VOIP Universal Tools with various modules customised to meet every individual call center communications needs.
Mr. VoIP Universal Tools for 3CX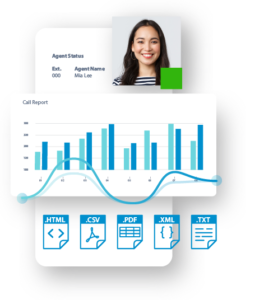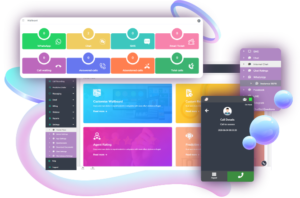 Unified Communications with MConnect
Leveraging on 3CX VOIP platform for voice calls, we further enhanced business communications needs, such as email, sms, fax, webchat, text chat, social media consolidation using a single user interface to improve job efficiency and better peer collaboration.